Look to Look's Market For The Finest In Fresh & Gourmet Food!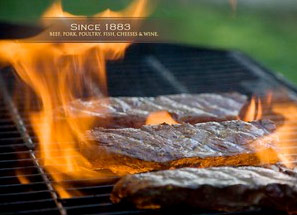 Since 1883, Look's Market has served the finest in fresh, never frozen, beef, pork, fish and poultry to area families. Along with gourmet grocery items including artisan cheeses, wines and fresh produce, our professional, on-staff chef can help you prepare a better meal from beginning to end.
We offer the finest foods in the Sioux Empire, specializing in fresh meats, poultry and fish. Nothing compares to a perfectly aged flame-kissed Ribeye steak, or a quiet evening with a full-bodied Cabernet and a robust and creamy Artisanal American Gruyere. At Look's Market, we offer dining excellence with the freshest premium foods.
You will also find everything you need to complete your meal, including cheeses, fine wines and produce. Our professional, on-staff chef, Nick Heineman, can help you select the right foods, provide preparation advice and supply you with expert recipes to better your meals. Look's Market guarantees the finest gourmet food products in the area.
Confidence in fine dining begins with preparing better meals. With our expert staff and a desire to offer only the best premium foods, your better meals begin at Look's!
---