Carnaval Brazilian Grill - Not Your Average Steakhouse!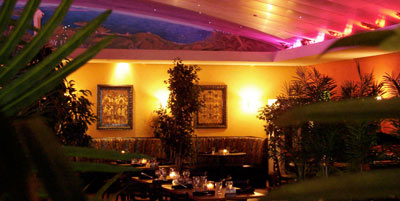 We are South Dakota's only Brazilian-style Steakhouse. The friendly staff and dedicated professionals of Carnaval Brazilian Grill are constantly working hard to serve you better and make sure your experience with us is a memorable and enjoyable one.
We serve dinner from 4 to 10 p.m. Monday through Saturday, and our bar is open during those times as well. The steakhouse is available for private events before 4 p.m. and on Sundays. To schedule a private event or to make arrangements for catering, contact one of our managers.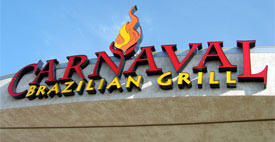 We're happy to help you celebrate any size occasion, from small birthday parties to large business events. Our well-trained staff prides themselves on superior service and exceeding expectations. So invite your friends and celebrate!
Check out our calendar of events for a listing of special entertainment and wine dinners scheduled throughout the month.
Come visit us today and see why we're not your average steakhouse!
---