Uncle Ed's Has What You Need When It Comes To Specialty Meats!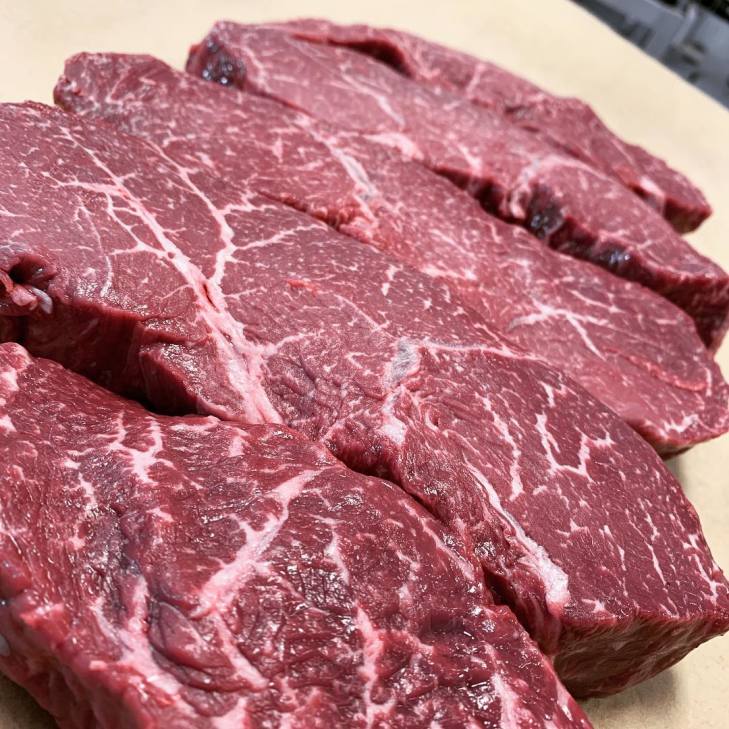 Uncle Ed's is a unique combination of a retail specialty meat store, event management and catering company, and has the right products and services to meet your dining needs.
For do-it-yourselfers, visit our Fresh Meat Counter, where you'll find our 21 varieties of specialty meats, from Brats & Sausages to Marinated Chicken Breasts and Seasoned Pork Loin. Our quality and variety speak for themselves.
For the individual in a hurry or on-the-go, try our Heat-n-Eat items and tasty side dishes. Our meals are as effortless to prepare as they are delicious to eat.
For all you Steak Fanatics, Uncle Ed's is all about Steaks, and Angus is the meat of choice. Cut to please and aged to perfection, our steaks will melt in your mouth! Fridays are Prime Rib Night – best in town – hot off the grill, and cut to order!
For all your catering needs, Uncle Ed's covers all areas. From 2 to 2000, no party is too big or small, elegant or casual for Uncle Ed's to add just the right touch to make your party memorable.
Uncle Ed's is family owned and operated by Uncle Ed and his son Matt. With 65 years of combined experience, you can be guaranteed very unique, highest quality of meats in the market today! We take pride in producing the highest quality of foods that are unavailable anywhere else. Our marinating, seasoning and cooking processes are like none other. We specialize in over 40 flavors of Brats and Sausages, Marinated Chicken Breast, Smoked and Wood Roasted Meats, not to mention our Midwest Raised Corn Fed Choice Angus Beef.
What the Locals are saying:
"Tried the beast burgers for the first time. I say it's the best tasting burger I have ever had. So moist and delicious. Will definitely buy more!" - Jeremy M.
"One of my favorite stores! Excellent quality and prices here!" - Greg N.
"Great staff and amazing quality of meat! Strongly recommend!" - Leandro C.
---