Breadsmith Offers World-Class Product With World-Class Service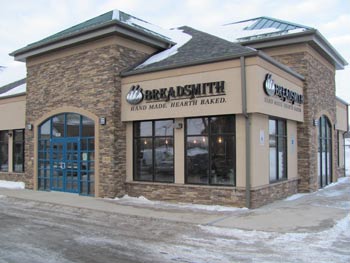 Breadsmith is your neighborhood place for the finest European-style breads. Breadsmith uses the highest quality ingredients to handcraft artisan breads from scratch. Water, flour, salt and yeast are the foundation of our breads with NO preservatives added. Breadsmith has a strong focus on taste and freshness; that's why all the bread in our bakery is baked fresh each day. Stop in to taste a FREE sample.
Breadsmith is active in the community. We donate more than 10,000 loaves of bread each year. We participate in hundreds of local fundraisers, silent auctions, and events by donating bread. We are grateful to the community of Sioux Falls for naming us the local best bread year after year and will continue to maintain the production of a world-class product with world-class service.

---