Big or small - we'll make your mess go away!
WATER DAMAGE:
Whether a pipe breaks, a sump pump stops working, or another disaster occurs, Mustang Disaster CleanUp is here for you! We service the entire state of South Dakota and respond promptly to your emergency to remove any damage that is already present while also preventing moisture from returning.
FIRE DAMAGE:
At Mustang Disaster Cleanup, we understand the distress, the questions you'll have, and the confusion that follows a fire. We have been through countless situations like this with our customers and we work hard to ease the burden by handling the loss. In addition to this, we also work tirelessly to restore any valued items you may have to the best of our ability.
JANITORIAL SERVICES:
Mustang Disaster CleanUp is the 24/7 provider for all your commercial cleaning service needs. Do you need a one-time cleaning or an ongoing maintenance program? Give us a call! Big or small, we will clean it all! Additionally, we offer some of the most competitive prices in South Dakota.
MOLD REMOVAL / REMEDIATION:
Because indoor air quality is so important to the health of your family, Mustang Disaster Cleanup provides professional mold remediation services. We will come to your home and perform a mold evaluation to determine what needs to be done. If a mold problem is threatening your home and your family, or your business, our certified technicians will use EPA and industry-approved methods to thoroughly conquer the mold situation at hand.
CLEANING SERVICES:
Carpet cleaning, duct cleaning, window cleaning, janitorial services, and restoring smoke-damaged valuables are only some of the many cleaning services we provide!
With the current pandemic of COVID-19, our crews work in strict accordance with the CDC to provide expert-level COVID sanitation and disinfection services throughout the state of South Dakota. If someone tested positive or you are simply wanting peace-of-mind for your office, give us a call! Estimates are free.
ABOUT THE OWNER
Tracy Comp, the owner / operator of Mustang Disaster Cleanup, has been in the restoration and disaster cleanup business for many years. He has formed wonderful relationships with his customers, business owners, insurance companies and agents, and insurance adjusters. He is a person who cares deeply about the person who has been affected by a disaster. Sometimes the disaster is big, sometimes it is minor. Either way, you will be taken care of by him and his team.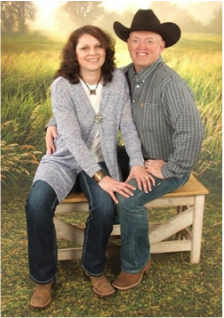 Why "Mustang"?
Many People have asked me why I named my restoration business Mustang Disaster Cleanup. Do I restore cars or horses? No and No. Mustang Disaster Cleanup cleans up messes ranging from fires, floods and other water damage, mold testing and remediation. In addition to that, I also clean carpet, ducts, and post-construction projects. Not to mention residential and commercial cleaning.
For those of you who know me, you know that my morals, ethics, and values are particularly important to me. My faith and my family are important, and I also believe in following the golden rule by always treating people fairly. I consider myself patriotic; my father was a Korean War vet, and my family has many members who have served. I even attempted to join but due to my hearing loss, couldn't.
I grew up on a farm/ranch in south/central South Dakota. My family raised cattle, horses, and wheat. I grew up knowing what hard work and honesty could bring.
I have been a business manager for well over 20 years and take a lot of pride in building teamwork within all the businesses I managed. I also believe in constant and never-ending improvement and training. For a business to grow, all the people in an organization also must grow.
My mistakes have made me a better leader and a better owner for this company, and these mistakes fuel my desire to better myself and Mustang Disaster CleanUp each day.
On a more personal note, I am a little bit of a redneck and my close friends would say that you never have to wonder what I am thinking because I'll be more than happy to tell you. I love to laugh and have fun, but never at someone else's expense.
Every day, I try my best to be a good Christian, husband, and father. I love spending time outdoors camping, hunting, and fishing. I love to see God's creation's in nature and look forward to seeing the beauty in tomorrow's sunrise or the fragrance of a wildflower.
So why a Mustang? Well, I believe a Mustang is the animal that best represents me and what I want my restoration company to be. MUSTANG DISASTER CLEANUP!
We are a full-service disaster cleanup and restoration company. We have extensive knowledge and experience with water damage, fire and smoke damage, mold remediation, carpet and duct cleaning, and more. Give us a call.
---