Heating, Cooling,
Plumbing & Electrical - we do it all!
Since 1950, Waterbury Heating & Cooling, Inc. has focused on providing the greatest quality of products, a friendly, professional staff, and 24-hour emergency service on all of your heating and air conditioning products. Waterbury also provides service for all of your plumbing and electrical needs as well. We dedicate our efforts to residential and light commercial sales, service and installations. We believe that if we provide the best service, the rest will come.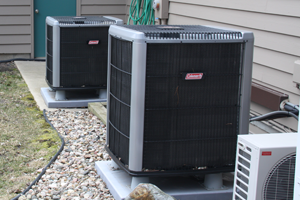 Here are some of the services and products that we provide:
Furnaces
Air Conditioners / Central Air
Heat pumps
Geothermal systems
Radiant floor heat
Air filtration
Residential or commercial work
Ask us about our 25-Year Waterbury Furnace Warranty. No extra charges for repair parts, labor or travel time for 25 years after your new furnace is installed.
We also offer great service agreements to help prolong the life of your HVAC investment.
Give us a call today at (605) 338-2692 or check us out on the web at waterburyheating.com.
We are also award winners in Air Duct Cleaning and were also loved in Electricians and Plumbing.
---