SFC offers Christ-centered Academic and co-curricular programs
Our Mission
With God's Word as our foundation, Sioux Falls Christian Schools will provide a Christ-centered excellent education partnering with the church and home to equip students for Him.
Christ-centered
First and foremost, our school strives to place Jesus Christ at the center of its philosophy, purpose, and programs. Our academic and co-curricular programs recognize one true God as revealed in Scriptures.
Accredited by the state of South Dakota and Christian Schools International

Pre-Kindergarten Spanish classes available.

Biblically based pre-school/pre-kindergarten curriculum, Christ-Centered environment, and staff committed to the spiritual, social, and academic growth of your child.

Extended Care Pre-School/Pre-Kindergarten available for parents who would like their child in a school environment beyond the pre-school day. Affordably priced for growing families. Check out our rates for this program!

Pre-School (3 and 4 year olds) and Pre-Kindergarten offered (4 and 5 year olds). Multiple class schedules available.

Developmentally appropriate instruction and learning designed to prepare your child for their K-5 education.

Before and after school care available through our Kids Corner program as well as summer and holiday care available through our Kids Lodge program.

Multiple amenities available for use: 3 gymnasiums, a full playground, lunch (for those who need it), and other amenities a PK-12th grade school system can provide.

Kindergarten sessions are 3-day first semester and 5-day second semester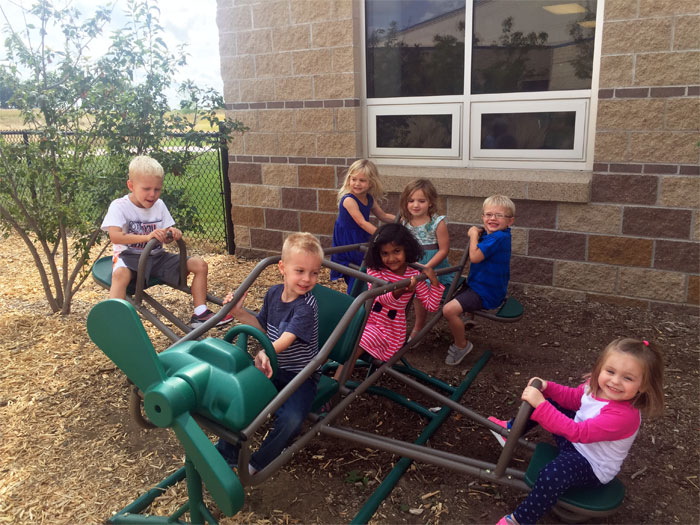 ---