WHY CHOOSE CENTRAL HEATING & AIR
Central Heating & Air was founded in 1997 with the goal of providing the very best HVAC products and services in the Sioux Falls area. Over the years, we have worked hard to build an outstanding reputation by providing high-quality, professional products and service in this highly competitive business.
Once we've identified a problem, we don't repair anything without first telling you the cost and getting your permission to make the repair.
Heating and cooling systems have a way of breaking down when the weather is at its worst – on the coldest night of a frigid winter or during a sizzling summer heat wave.
We take pride in our workmanship. With over 20 years of combined experience in keeping our customers comfortable, you can rest assured that the end result will be a satisfied customer.
There are many factors to consider when making the decision to repair or replace your equipment.
Count on us to provide solutions that fit
Central Heating & Air originated in 1997 in a small shop near Harrisburg. Because of quality work and dedication to customer service they outgrew their shop quickly. Central Heating moved to Sioux Falls in 2001 and today they work with some of the area's finest builders and commercial contractors, in addition to many residential customers in Sioux Falls and the surrounding area. The owners, Kevin Ibach and Jeff Haas, have extensive education, training, and experience in the HVAC industry.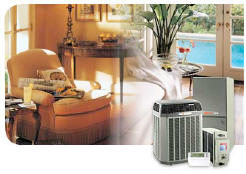 Central Heating & Air is a full service heating and air conditioning contractor. When it comes to your family or business you want a dependable HVAC system that provides value as well as comfort, and a company that is there if the system needs service. You can count on Central Heating to provide you with a system and solution that fits your needs.
From homeowners and builders to commercial businesses, Central Heating has the experience to handle your needs. They provide on-going education for their service technicians and installers to keep up with the changing industry, new energy codes, and increasingly sophisticated systems.' Central Heating custom designs HVAC systems and they provide free estimates on new homes, replacement equipment, and add-on components.
Central Heating & Air has its own sheet metal shop with state of the art equipment. This means that the cost and time needed for duct fabrication is reduced and the savings can be passed on to the customer.
The owners of Central Heating & Air enjoy being involved in each project. You'll find them in the field working with the installers, in the office designing systems for residential and commercial applications, or giving a customer an estimate on a replacement furnace or air conditioner.
Your comfort is their priority. Comfort with the products they offer, the people who work with you, and the system that will efficiently and economically serve you for many years. They are dedicated to serving their customer's needs and strive to provide the best service in everything they do, not just because you demand it, but because they believe in it.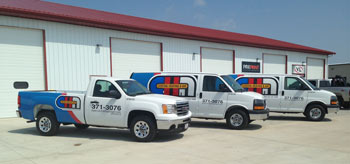 Central Heating & Air specializes in complete home comfort systems, including, furnaces, air conditioners, heat pumps, geo thermal, in-floor heat, filter systems, humidifiers, and garage heaters. Their technicians are trained in all aspects of heating and cooling and are fully licensed and insured. They will provide expertise you can count on when it comes to the design, installation and maintenance of your heating and cooling system.
In the future we see our business going more 'green' with geo thermal systems being installed and furnaces and air conditioners with higher efficiency ratings being introduced into the market. Living green not only means using higher efficiency equipment and natural resources but also includes indoor air quality to control germs, dust, mold, mildew, and pollen. This is accomplished with air conditioners, filter systems and air cleaners.
Central Heating & Air contributes their success to the outstanding dedication of their employees, their great customer base, and the fact that they work with the area's highest quality builders. If you're looking to upgrade your home's energy efficiency, or if your HVAC system isn't operating properly, call Central Heating & Air and let the professionals help you out.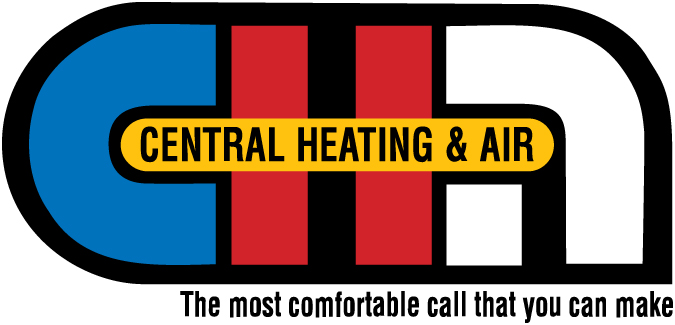 ---