WELCOME TO DFS INSURANCE
DFS Insurance is proud to provide a wide range of products and services for our customers' needs. As independent agents we focus on providing Home, Auto, Health, Life, and Business Insurance products that are created with each specific individual and business in mind. Our agents strive to use their expertise to create the best value for the coverage desired.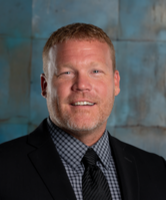 Mike Hanna
Agent
mike@dakfs.com
605-274-9155
3901 E 10th Street
Sioux Falls SD 57103
Mike knows how great Sioux Falls is because he has lived here his entire life. Through his dedicated continuing education, he's been able to expand his insurance knowledge over the years and help his clients to better protect their assets by attending Certified Insurance Service Representative courses. If you would like a quote or have general questions, please call or visit Mike's office which is conveniently located at the main branch of Service First Federal Credit Union.
---