Come immerse into our luxurious space and reduce stress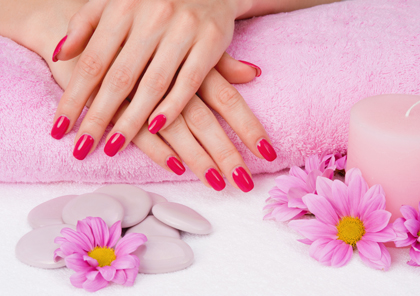 We always have many technicians available to serve you; so you would never have to wait for long time. We are very friendly and professional and we understand the needs of each individual and always strive to make your experience as comfortable and as pleasurable as possible. We use disposable pedicure liner for every pedicure done with us and all our equipments are always sterilized, cleaned, and sanitized for your safety.
Services We Offer:
Manicure
For everyday care, our manicures keep your nails healthy, stimulate hair growth, and soften and dry dull skin. Includes a nail trim, shape, buff, cuticle trim, massage, & polish
Pedicure
Receiving a pedicure is a perfect way to revive and condition your feet. We pamper you with massages of the legs and feet, followed by a sea salt scrub, callus eliminator for exfoliation & rejuvenation to make skin smooth. A pop of color finishes the look!
Waxing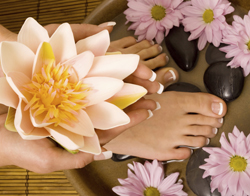 Our waxing hair removal treatment take the utmost care to protect the health and elasticity of the skin. The wax is applied warm, then removed gently, leaving skin absolutely smooth. This refined waxing technique is comfortable will give you the smoothest, sexiest skin. Waxing includes eyebrows, facial waxing, arm, bikini, etc.
Facial
A facial treatment is a thorough, deep cleansing designed to minimize the pores, soften the skin, and enhance radiance. Each facial includes a facial massage, hot steaming towels, gentle cleansing, and mask treatments for every skin type. You will leave our salon feeling exceptionally clean and refreshed.
Events & Parties
Nothing is more fun than pampering with a group of friends! We welcome birthday parties, baby showers, bachelorette parties, and any other special events
---