We welcome you to Puerto Vallarta Mexican Restaurant!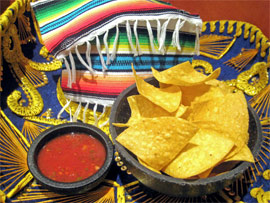 We hope you will enjoy our wide selection of Mexican food.
Not all Mexican food is hot. All of our dishes are meticulously prepared with an authentic yet mild flavor. For those who like it hot, we put a dish of hot salsa on the table.
Puerto Vallarta has been around for a little over 12 years. Owner Luis Gutierrez and his staff pride themselves on maintaining a clean, family oriented restaurant and encourage people to experience great authentic Mexican Food.
Locally owned and family operated, we have great location to serve you.
---