Serving Sioux Falls, SD since 1934!
Daubys Sports Center has established a lasting reputation as a sporting goods store that specializes in screen printing and the production of custom team uniforms and trophies. Whether you're looking to outfit your company's softball team, need a trophy made for an competition or customize something else for a sports event, this shop has you covered. What's more, Daubys sells a full line of brand new brand name sports equipment.
What the locals are saying:
"There is no better place to shop for our sports needs than Daubys! They always go above and beyond for us. Our son has size 15 feet and we go to Daubys and have them order shoes for him; baseball and football. They have competitive pricing in line with online shopping and other stores. We appreciate the service we receive at Daubys." - Deanna P.
"I wouldn't go anywhere else! Daubys gets both of my kids and their teams ready for their seasons every year and provides my business with one of a kind shirts and hoodies." - Mandy S.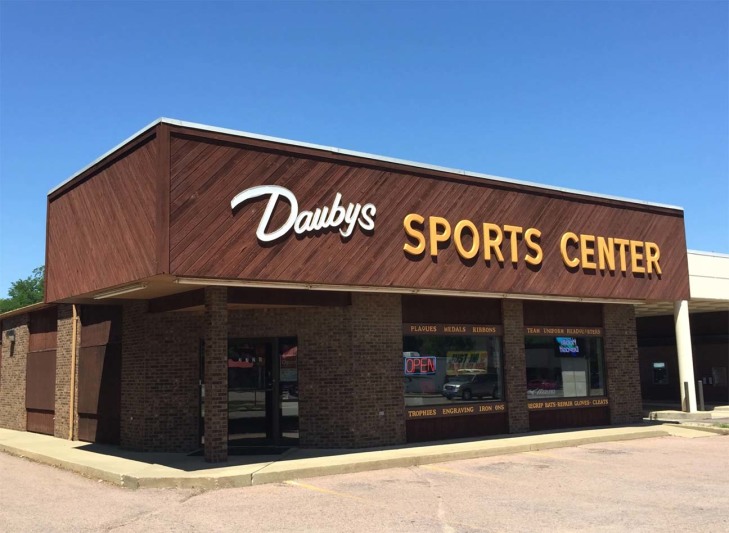 ---