Why Get a Home Inspection
If you are selling a home, youll get the highest price in the shortest time, if your home is in top condition. Almost all sales contracts include the condition that the contract is contingent upon completion of a satisfactory inspection. This is known as the inspection contingency. Buyers will insist on a professional home inspection performed by an inspector they will hire. If the buyers inspector finds a problem, it can cause the buyer to get cold feet and the deal can often fall through. At best, surprise problems uncovered by the buyers inspector will cause delays in closing, and usually you will have to pay for repairs at the last minute, or take a lower price on your home.
Certified Master Inspector
Member of BBB
Internachi Certified
What is a Home Inspection
The Home Inspection is an unbiased, professional assessment of the condition of the house. It provides you an expert opinion and professional report on the condition of the physicalstructure and various systems within a house.
In order to prepare the report, an inspector must conduct a visual inspection of the house. The inspection process typically takes about 3 hours to complete. This of course may vary, according to the size and condition of the home.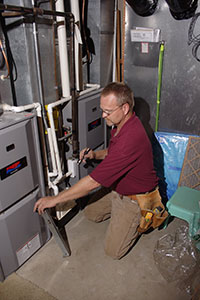 We will inspect all the structural elements and systems of the home. Items that will typically be included in an inspection are:
Additional items and systems unique to a particular home can also be inspected. When the inspection is complete, well tell you of any problems that were discovered and discuss them with you. We will also tell you about any routine maintenance that should be performed, as well as answer any questions you may have. Our goal is to discover and inform you of anything we find that might affect your purchase decision.
---