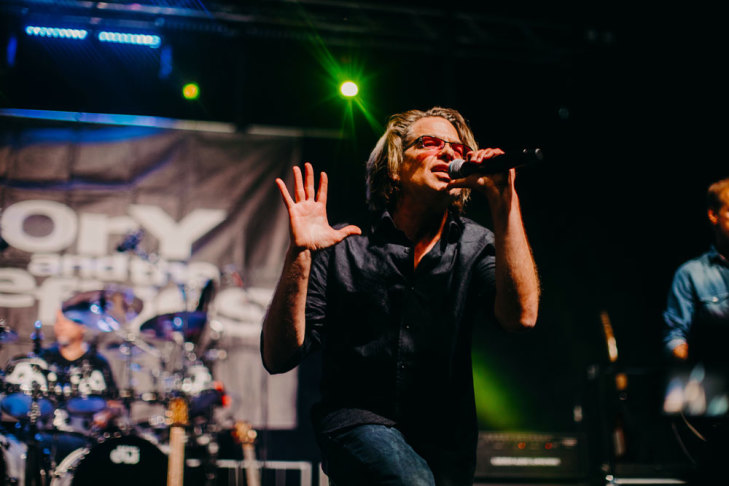 KORY and the FIREFLIES were formed in the summer of '94, founded by the band's leader, Kory Van Sickle, and have been writing, recording and performing ever since. In the band's 25+ years they have consistently delivered positive, energetic shows with a special gift for connecting with their audiences.
The band has released four full length CDs, two Live DVDs, shared the stage with over 75 national acts and had airplay in all 50 states with their singles, "Sometimes", "Virginia", "Pop Fly" and "Everyone". Both "Everyone" and "Pop Fly" reached "Top 20" in New Music Weekly. "Pop Fly" is played in Major League Baseball Stadiums across the country, "She's Comin' Back Again" has aired on over 20 National T.V. Networks and "Let it Shine" was used for a statewide campaign supporting frontline workers.
Throughout KORY and the FIREFLIES career, Kory has developed creative ways to use the band and his guitar company, Firefly Guitars US, to help raise over $3.5 Million in support of local and national foundations. KORY and the FIREFLIES have always made an effort to create positive music and positive moments for their audiences and continue to do their best to spread peace and love in hopes of helping make the world just a little brighter...like a firefly.


---