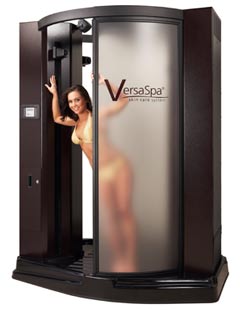 The YRB Difference
Welcome to Year Round Brown — the exclusive home of the Versa Spa®, the number one rated sunless tanning system. Year Round Brown is voted the number one place to tan in Sioux Falls by The Local Best®, and nobody offers better, more luxurious tanning options than we do. We don't want you to just look good, we want you to look good and feel great! It is Year Round Brown's mantra to offer bigger, more luxurious beds in an upscale atmosphere, all at a valued price.
You will feel the difference the second you enter a Year Round Brown salon near you; insanely clean, with amenities such as a waterfall in the lobby and softened lighting to set the mood for relaxation. You will also find softened lighting in each of our rooms with a hotel quality towel and mint waiting for you on every bed - dozens of the highest-quality beds that offer a beautiful, natural tan, including our sunless booths.
Even with an upscale look and industry leading equipment, your experience isn't complete until you meet our excellent and knowledgeable management team that is Smart Tan certified. Our staff will make you feel welcome the second you walk in our doors and answer any questions that you may have.
Year Round Brown is committed to your 100% satisfaction and offers the best tanning guarantees in the industry. It all adds up to the most incredible tanning experience for our customers at any of our five Sioux Falls locations, Brookings and Watertown.
---