Face
Skin Cancers / Skin Lesions
No matter what your age is, we all need to protect our skin from harmful ultraviolet radiation. There are many environmental sources of these harmful rays, with the most common being sunlight and tanning booths. Anyone can develop a skin cancer at any age. There are some factors that do increase the chance of skin cancers in some people, such as, blistering sunburns, fair complexion, family history of skin cancers, occupations that require being outdoors, and having several large or irregular shaped moles.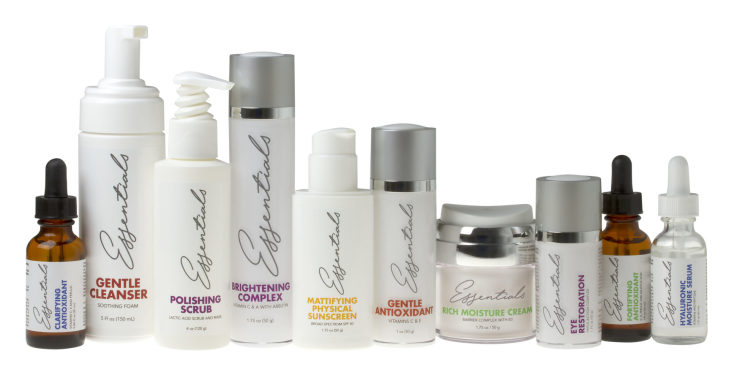 Cosmetic Fillers
Isn't everyone looking to turn back the clock just a little on their skin?
There are several products on the market that have been approved by the FDA for treatment of wrinkles that are associated with aging. There are many options available and many companies claiming to have the best product available for you. Our surgeons will be happy to discuss the various products available in order to make an informed decision as to what is right for you.
Neck Lift
As we age the muscles in our neck loose their tone and separate causing sagging skin under our chin. Often there are deposits of fat that give fullness in the neck and chin area.
A neck lift or platysmal plication is a procedure where the bands of muscles are brought back together. This will give you definition back in your neck profile.
Facial Implants
With the use of Facial Implants contours of the cheeks, chin and jaw line are enhanced. There are several types and shapes of implants available to plastic surgeons. When meeting with one of our board certified plastic surgeons, you will discuss what type of result you would like to achieve. The surgeon will discuss the procedure in depth and go over the type of implants he would recommend.
Rhinoplasty
Rhinoplasty is a cosmetic surgery to improve the appearance of the nose. Genetics play a large part of the appearance of the nose, but it can also be the result of an old injury. Rhinoplasty can be performed to decrease or increase the size of the overall nose or changes can be made to just the tip, the nostrils or the bridge. A plastic surgeon will consult with each client on an individual basis. He will address if there are any sinus or breathing problems and what your cosmetic goals are. The surgeon will discuss your goals and tailor a procedure that is right for you.
Face Lift
Many of us can empathize with looking in the mirror and suddenly not recognizing the face looking back at us. There are influences that play a part in the appearance and contour of our face. Whether it is environmental damage, genetics, or simply the normal aging process a facelift can help turn back the hands of time. If you have deep wrinkles or loose, sagging skin on the face or neck, you are probably a good candidate for a facelift. Facelifts have been performed by plastic surgeons for decades. In recent years there have been many advances in techniques utilized by plastic surgeons.
BOTOX® Cosmetic Injection
Are you bothered by those frown lines you see when looking in the mirror? BOTOX® Cosmetic is used by plastic surgeons to reduce wrinkles that are produced by muscle movement. BOTOX® Cosmetic is an FDA approved medication used for many cosmetic and therapeutic medical conditions. BOTOX® Cosmetic works by blocking the nerves used to move the muscle. The muscle becomes inactive which prevents the wrinkles from forming. During your consultation with the plastic surgeon, you will be asked to point out the wrinkles you want to treat.
Blepharoplasty
Our eyes are the most defining feature on our face. We use them to express how we are feeling emotionally and physically. Sometimes we may appear tired or sad to others when we actually are not. Maybe you instead notice that you are having trouble seeing, especially at the end of the day. Eyelid surgery, or blepharoplasty, is performed on men and women of all ages. The procedure can be done for strictly cosmetic reasons or to correct vision problems associated with aging and heredity.
Body
Abdominoplasty
The abdomen is one of the first places we notice when we gain weight. Even months at the gym will not give the results that we desperately desire. Weight fluctuations and pregnancy stretch the muscles and skin so that we can never regain the tone and shape we once had.
Arm Lift
Arm lift or Brachioplasty is a cosmetic surgical procedure to remove excess skin and contour the upper arms. With age and weight fluctuations the upper arms are prone to accumulate excess tissue that will not resolve with diet and exercise. Both men and women can benefit from brachioplasty.
CoolSculpting

®

Procedure
The CoolSculpting procedure eliminates stubborn fat safely and effectively, without surgery or downtime. This fat reduction treatment is the only FDA-cleared procedure to use controlled cooling to safely target and eliminate diet- and exercise-resistant fat. CoolSculpting results are proven, noticeable, and lasting, so you'll look and feel great from every angle.
Freeze away fat? It comes down to science. Fat cells freeze at higher temperatures than surrounding tissues. CoolSculpting technology safely delivers precisely controlled cooling to gently and effectively target the fat cells underneath the skin. The treated fat cells are crystallized (frozen), and then die. Over time, your body naturally processes the fat and eliminates these dead cells, leaving a more sculpted you.
You can reshape your body! We will develop a customized CoolSculpting treatment plan that addresses your problem areas. Additional sessions may further enhance your results. Your individualized treatment plan will be tailored to your body, your goals, and your budget.
It's easy to sit back, relax and say goodbye to stubborn fat. After we select the area(s) to be treated, the device is positioned on your body and controlled cooling is applied. During your procedure, you may choose to read, check email, or even take a nap.
The CoolSculpting fat freezing procedure is completely non-surgical, so you can typically return to work and normal activities immediately.
You will like what you see. In the weeks and months following your procedure, your body naturally processes the fat and eliminates these dead cells. Once the treated fat cells are gone, they're gone for good.
Are you ready to love every view of you? The sooner you set up your consultation, the sooner you'll see results in the mirror—long-term results in those areas that have resisted all efforts through diet and exercise. Contact us today to find out if the CoolSculpting fat freezing procedure is right for you.
For More Information: http://www.coolsculpting.com/what-is-coolsculpting/
Labiaplasty
Labiaplasty is a cosmetic procedure done to reduce the size of a woman's labia. The excess tissue can cause discomfort for many women. During pregnancy and childbirth the labia can be stretched out and become irritated from clothing and intercourse. Women also inquire about labiaplasty for cosmetic reasons. It can make them self conscious during intimate situations.
Liposuction
Many people feel self conscious about their body appearance. Stubborn areas of fat causing, saddle bags, love handles, or double chins do not always resolve with diet and exercise. Liposuction is a surgical procedure used for the removal of these problem areas. Liposuction is to be considered as a contouring procedure that will help diminish these troubled areas. It is not a procedure that should be considered as an alternative for weight loss. The best results are achieved by individuals that are of ideal body weight or close to their ideal weight, but have problem areas.
Spider Veins
Spider veins on the legs are a very common problem. They may also appear on the face. We offer laser treatment or a procedure called sclerotherapy. Sclerotherapy is a procedure where the veins are injected with a sclerosing solution, which causes irritation to the veins making them collapse and fade. The injections are done in our clinic without sedation.
Breast
Breast Lift (Mastopexy)
What were once youthful, full, and "perky" breasts, are just another memory of the past. All women will experience the general "sagging" of their breasts over time due to age, weight gain or loss, pregnancy and breast feeding. Mastopexy or breast lift is a procedure that removes excess skin and repositions the nipple and breasts higher on the chest. There is no breast tissue that is removed in a breast lift, only excess skin. Sometimes the breasts may seem smaller because of the position change and loss of excess skin.
Breast Reconstruction
Breast reconstruction is preformed for several different reasons. It is done after the removal of one or both breasts for the treatment of cancer. It can also be done alone with mastectomy for preventative treatment in women with a strong family history of cancer. In some young women one breast never develops and reconstruction is done to give symmetry to the underdeveloped side. The overall goal in reconstruction is to help a woman feel more natural and more confident in their appearance following mastectomy. There are three main procedures used for breast reconstruction.
Breast Augmentation
If you feel self conscious about the size of your breasts or are dissatisfied with their appearance, surgical placement of breast implants can be the answer for you. Breast augmentation will enlarge small breasts, correct asymmetrical breasts or correct loss of breast volume after nursing. Augmentation can be performed at any age, however, it is recommended that breasts be fully developed prior to the surgery.
Breast Reduction
For women with very large breasts, breast reduction is an option available to help alleviate the variety of medical problems associated with large breasts. A reduction mammaplasty removes the excess tissue, allowing the breasts to be more proportionate in size to the rest of the body. You are a good candidate for the surgery if you are experiencing some of the problems such as back, neck and shoulder pain, rashes beneath the breasts or indentations in your shoulders caused by the weight of the breasts.
Skin
Hair Removal
Hair Removal with AFT Pulsed Light – Harmony Laser
Messy, painful and ineffective hair removal methods are now a thing of the past. Today pulsed light with AFT (Advanced Fluorescence Technology) treats unwanted hair with quick and safe bursts of light. Involving no downtime, you can continue with all your regular activities immediately after treatment. Best of all, this non-invasive and effective approach yields permanent hair reduction and long-term hair removal – anywhere on the body – head and face, torso/arms, legs/bikini.
Tattoo Removal
Decorative tattooing in humans can be traced back thousands of years. So can the desire to remove them. With the overwhelming popularity of tattoos over the last ten years, the market for effective removal has exploded. Today nearly 10% of adults in the United States have tattoos and more than half regret them and would like to have them eliminated. What looks good at 18 may seem undesirable 20 years later. Viewed by teenagers as self-expression and identity, tattoos may create barriers to employment and social acceptance at a more mature age.
iPixel Skin Rejuvenation Treatment
Do you want to restore the youthful, healthy glow of your skin? iPixel treatments from Plastic Surgery Associates of South Dakota can significantly decrease the appearance of wrinkles around your eyes, eliminate brown spots and sun spots as well as improve skin texture, tone and firmness.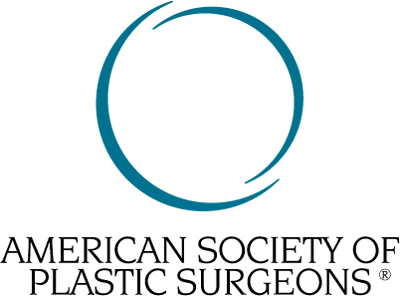 ---