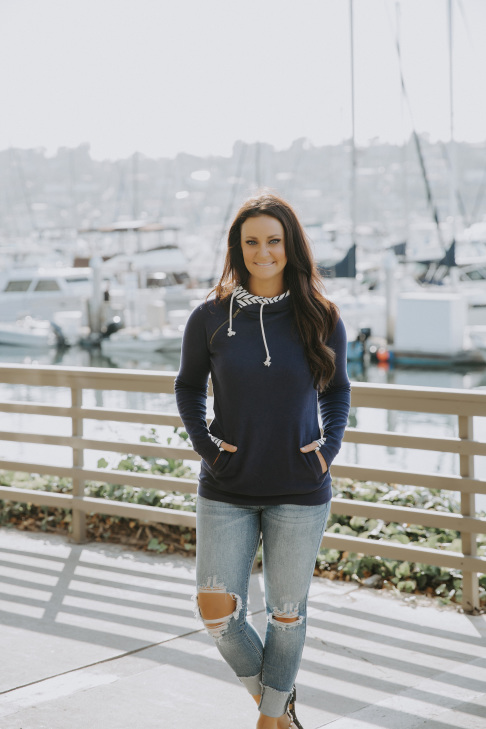 Hi! Laurie Karlson here, the creative mind behind Lauriebelles, which is a nickname my beloved grandmother Norma gave me. Sadly, she passed on in 2017, but fortunately, she had the opportunity to see my idea come together. I'm very grateful for that, and she will always serve as my ultimate inspiration. My wonderful husband-Scott, and two sons-Leif and Kameron, also inspire me a great deal.
Before becoming a full-blown fashionista and business owner, I taught special education, and for about five years, I was a proud stay-at-home mom. In 2013, Lauriebelles was born in none other than the comfort of my own basement, and it officially was a brick-and-mortar a year later, only to grow three times different times soon after. So a year afterwards, we built a free-standing building. Now, the company is five years young, and shows a lot of promise. In fact, it's thriving and continues to grow in our lovely 6000-square-foot brick-and-mortar, featuring a vibrant lounge, kids area, and huge shopping space with an array of top-quality products for women and children alike. A 15000-square-foot build is currently in the works, and it'll be up and running sometime in November.
What is Lauriebelles all about? I'm so glad you asked! My vision is to help fellow women of all beautiful shapes, sizes, and ages find chic pieces that impart them with an unshakable sense of confidence. We are all uniquely beautiful, and my job is to ensure your outfit is uniquely you! And to really get the job right, my amazing team and I provide exclusive private shopping appointments and shopping parties. On top of that, we've been so committed to excellence that we've won "Local Best In Women's Clothing Boutiques" for three consecutive years.
P.S. We even sell beer and wine in-store!
---