Serving our customers with integrity for over 75 years
Fareway Stores, Inc. is a growing Midwest grocery company with more than 100 stores. We hold family values in the highest regard, demonstrating integrity, fairness and honesty in our relationships with customers, employees, vendors and suppliers.
The first Fareway Store opened for business at 624 Story Street in Boone, Iowa, on May 12, 1938. Our first ad featured coffee at 14 cents a pound and a "regular package" of Wheaties for 10 cents. Even then, our commitment to only selling USDA Choice beef cuts was evident, with offerings of USDA Choice Sirloin or T-bone steaks for 25 cents a pound.
Fareway's concept of a self-service grocery store was considered revolutionary, allowing shoppers to pick out their own groceries rather than submitting a list to someone who would package everything for them. Shopping carts were a novelty, referred to as "rubber-tired gliders" that carried shopping baskets.
Our founder's vision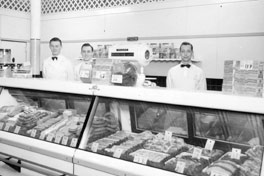 The store opening was a dream realized for founder Paul S. Beckwith. Paul was a meat supervisor for one of the country's largest grocery chains for a number of years, but over time he noticed a gradual shift in how employees and customers were being treated. Paul envisioned what it would be like to again work where happy employees served happy customers.
He shared his dream with several others, including Fred E. Vitt, a merchant and patient teacher who had earned a reputation of being fair with customers and employees. When Fareway was launched, Fred was named Boone store manager as well as vice president of the Fareway organization.
The Boone store proved to be a great success. The Company opened a corporate headquarters store in Ames, quickly followed by additional locations in Webster City, Fort Dodge, Estherville, Carroll and Oelwein.
When it came to choosing where the next Fareway Store would be built, Paul was fond of saying "follow the black dirt" because he believed the Company's values were in perfect sync with those living in the country's breadbasket-people who were hard-working, who understood the value of a dollar and to whom family was everything. Paul's grandson is the current Fareway Chairman of the Board, Rick Beckwith.
What's in a name?
The name Fareway was originally chosen to convey a "wide range of stock of foods," with the word "fare" meaning food. "Bill of fare" was also the commonly used phrase for "grocery list". The name also symbolized the idea of treating employees and customers fairly-where hard work deserved a fair wage, customers could expect to pay fair prices, and the store could expect to earn a fair profit.
This "fare way" to do business just made sense, and it's a key reason why Fareway continues to grow and flourish.
Looking forward to the next 75 years (and beyond)
Today, Fareway is one of the largest employers in Iowa. We opened our 100th store in 2011 and have recently expanded to other Midwestern states including Illinois, Minnesota, Nebraska and South Dakota, with more store openings on the way.
As we look to the future, our growth is limited only by our ability to find the right people to staff our locations. People who embrace Fareway's values and philosophy. People who truly enjoy serving others and are always willing to give the little extra it takes to succeed. People who believe that no deal is a good deal unless it's good for everyone concerned.
At Fareway, we look forward to making you and your family happy for many years to come.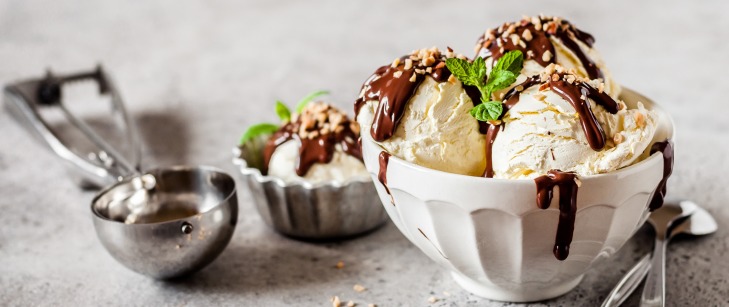 ---