Invested in helping you reach your goals
in Sioux Falls, SD
At Thrivent, we believe money is a tool–not a goal. As a holistic financial services organization, and a membership-owned fraternal organization, providing financial advice, investments, insurance, banking and generosity programs, we are committed to helping you achieve financial clarity.We are located at the South end of a wonderful and growing community - Sioux Falls, SD.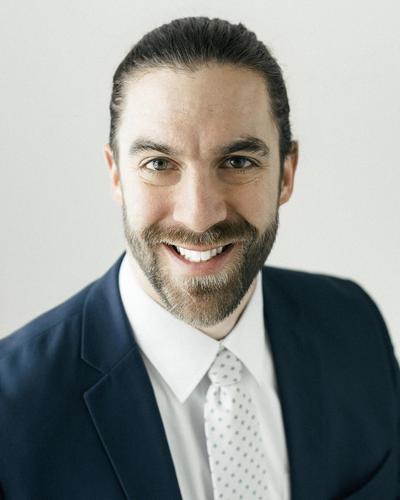 David Missal
CFP®, FIC
Financial Consultant
The option to vote or campaign is not sponsored by Thrivent, nor does it represent an official endorsement or recommendation on behalf of Thrivent. Statements and/or opinions expressed by participants of this site are solely those of the persons participating.
------
Certified Financial Planner Board of Standards, Inc. (CFP Board) owns the CFP® certification mark, the CERTIFIED FINANCIAL PLANNER™ certification mark, and the CFP® certification mark (with plaque design) logo in the United States, which it authorizes use of by individuals who successfully complete CFP Board's initial and ongoing certification requirements.
Nominees were selected independently by the public between June 17, 2019 and August 3, 2020. Eighty six providers were nominated in the Financial Advisors category, of which five were selected as category winners. Voting was open to the general public. Anyone with a valid zip code was able to vote, once per year, per phone number. Nominations and voting all took place online through The Local Best website (thelocalbest.com). Nominees with the top number of total votes cast during the period were named Top Choice Award Winners. Calculations were tallied solely The Local Best. Award winners were announced in September 2020 and were published on The Local Best website. Thrivent did not play a role in gathering or calculating the results or determining winners. Past results are no guarantee of future results.
Thrivent is the marketing name for Thrivent Financial for Lutherans. Insurance products issued by Thrivent. Not available in all states. Securities and investment advisory services offered through Thrivent Investment Management Inc., a registered investment adviser, member FINRA and SIPC, and a subsidiary of Thrivent. Licensed agent/producer of Thrivent. Registered representative of Thrivent Investment Management, Inc. Advisory services available through investment adviser representatives only. Thrivent.com/disclosures. 3233010-090820
---