We're Roxi & Co
YOUR LOCAL PET EXPERTS
With a love for family and pets, our owner Telly set out to provide the best local care there is for dog waste removal, dog fence solutions, pet care and pet supplies.
--
Our owner, Telly Rollinger, learned first hand that balancing the demand of kids, work, home (and life in general), can be a difficult act to balance. Add a loving pet in the family picture and it can be a real juggling act to do it all.

So, Doody's was born. A name many of our customers will be more familiar with, along with our other previous names: Your Pet Stop, Doody's Dog Waste Removal and Doody's Dog Fence.
Behind the Name
Roxi & Co
When Your Pet Stop was purchased by Doody's in 2020, we started exploring the idea of rebranding everything under one name to better reflect the products and services we offer.

We explored many options for names, but ultimately settled on something that was meaningful to us… the name Roxi.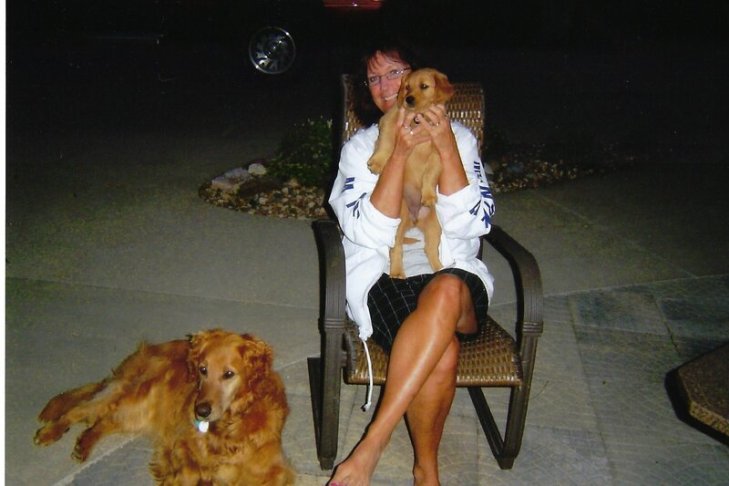 Roxi Rollinger, Telly's mom, was an animal lover who especially adored her golden retrievers. Like most moms, Roxi had a huge impact on Telly and was one of his biggest supporters along with his dad Gene. Sadly, Roxi passed away in 2014 after a long battle with breast cancer. As a tribute to someone who had such a big impact on where we are today, it felt right to use the name Roxi.
We know that one of the most impactful things you can do for the health and well being of your pet is to feed them natural and nutrient-rich foods. Like humans, what your pet eats has a direct impact on their health.

Our team members love what they do and the relationships they have with our customers and their pets. They have been trained to have the expertise to educate our customers on pet wellness and nutrition. They work hard to find solutions to problems that may be affecting the health and well-being of pets.
Reclaim your yard.
PROTECT YOUR ESCAPE ARTIST AND FORGET ABOUT THOSE PESKY LAND MINES.
Having a dog as a companion has many perks, but let's be honest - picking up dog poop isn't one of them. On top of that, sometimes our pets are too curious and adventerous for their own good. We get it. Call us today to learn more about our services.

---