Quality Service and Honesty Make Davis Drywall Your First Choice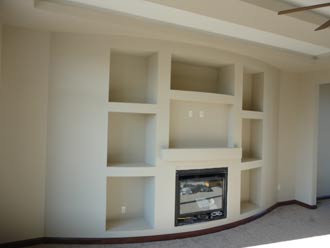 Every customer's individual needs are important to us at Davis Drywall. Our focus of providing quality service combined with honesty has made us the first choice of many clients and contractors. Davis Drywall understands how important it is to meet your specific drywall needs in a timely, courteous and professional way. Many of our customers look to Davis Drywall as their preferred drywall company. When you call, you can be sure you are reaching a professional who has the expertise and experience required to finish your home or business. With Davis Drywall you will experience people who enjoy their work and it shows! We look forward to welcoming you as a customer and being your preferred drywall specialist in the future.
Davis Drywall is licensed and insured in South Dakota.
Services
Davis Drywall offers standard and custom services to both commercial and residential clients. We can make your home unique by providing custom texturing and design features that fit your individual style and make your room pop.
Services Include:
---