Helping Plan Your Financial Future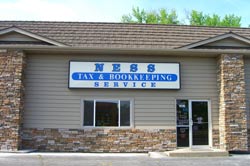 Voted The Local Best 17 years in a row, Ness Tax and Bookkeeping Service has become a trusted leader in the Sioux Falls community providing income tax preparation and bookkeeping services for clients throughout the Sioux Empire.
Timothy Ness founded Ness Tax and Bookkeeping Service on East 10th Street in 1999 after he had worked for the Internal Revenue Service as a tax auditor for almost 8 years. While he was working at the IRS, he completed his MBA through the University of South Dakota in 1997.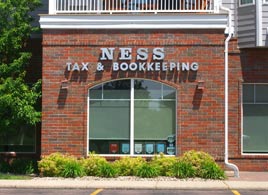 He is also an Enrolled Agent which allows him to represent clients before the Internal Revenue Service at any level despite the fact that Ness Tax may not have prepared the tax return in question. (An unenrolled return preparer is not granted the same status by the IRS.)
In 2005, Ness Tax opened a second location on West 57th Street to better serve the west side of the city. By specializing in individual and small business income tax law, Ness Tax and Bookkeeping Service hopes to help people better understand the tax laws to plan for their financial futures. Ness Tax has a knowledgeable and well trained staff including CPA's, attorneys, and Enrolled Agents willing to work with you on your tax and bookkeeping matters.
Ness Tax and Bookkeeping Service provides full-service, computerized bookkeeping using QuickBooks products. Payroll services, including state and federal employment and unemployment taxation, are available as part of a bookkeeping package which can be tailored to meet specific needs. Because of the demand of our current clients, we now also offer checks, forms, and promotional products to help today's entrepreneurs.
To demonstrate our long-term commitment to the community, we are members of the Sioux Falls Chamber of Commerce and the Better Business Bureau.
You're More Than Just a Number at Ness!! Give us a call or e-mail us. We'd love to help!
---