"Your Dream is Our Passion"
Please contact us for building information!
Nielson Construction was founded on the principle of building each home with unique character and lasting quality. Whether this is your first or fifth experience in home purchasing, Nielson Construction is committed to your satisfaction. Offering 15+ years of experience in construction planning and building, we place a special emphasis on thorough, thoughtful and careful planning of each construction phase.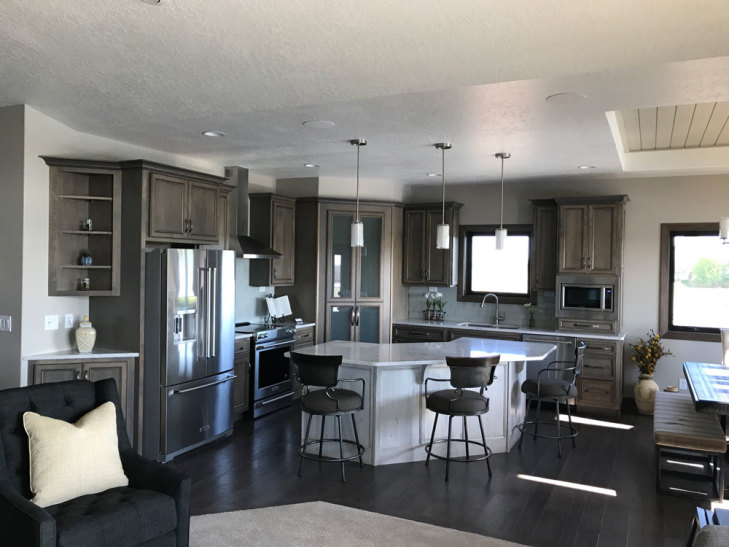 This focus ensures achieving the goal of building the best value into every project. Nielson Construction has won many awards including Parade of Homes and The Local Best year after year. . .
Nielson Construction understands the level of commitment you take when deciding to build a new home. We are not satisfied until you are satisfied. This philosophy has earned us high marks and, more importantly, lifelong friends and repeat customers. Building to high standards is a benchmark of a Nielson Construction home. We believe our hands-on, personal approach ensures a rewarding building experience for our customers.
Please take time to view the custom design options on our website - www.NielsonConstruction.NET - or give us a call today 605.767.3500 or 605.988.4611. We will sit down with you and help you with your dream home. We currently are building beautiful homes in Sioux Falls, Harrisburg, Tea, Baltic, and Yankton, SD. Nielson Construction has 14 great developments: Artisan, Baltic Heights, Brande Park, High Pointe, Jepson, Legacy, Legendary, Majestic Meadows, Meadow Ridge, Shadow Valley, West Pointe, Westbrook, WestView, and Wild Meadows.
Nielson Construction takes a unique approach to get you more home for less money. We specialize in starter homes and move-up homes. The team at Nielson Construction understands you want your dream home to be one of a kind. Therefore, we provide several options: select from our existing floor plans, modify our floor plans to your needs, create a custom floor plan or bring us your own floor plan. Nielson Construction offers design service every step of the way with an in-house drafter. It is our goal to provide every customer a superior home building experience. Why? Because your dream is our passion. We can also hold the construction loan.
Drive through one of Nielson Construction's developments today throughout Sioux Falls, Tea, Harrisburg, Baltic, and Yankton, SD, and see our quality homes: http://nielsonconstruction.net/development/. Pick out a lot and start the building process or select one of our model homes for sale. Give our team a call at 605.767.3500 or 605.988.4611, visit our website, and Like our Facebook page.
Make your dream a reality with Nielson Construction!
---