Rely On Our Experts To Get You Out Of A Tough Spot
Discover qualified towing in Sioux Falls, South Dakota area at A Plus Towing. Since 1987, our towing experience consistently reaches drivers generally in 30 minutes. We're also proud to be fully approved by AAA. Take advantage of our complete towing services
Call the professionals at A Plus Towing to receive our 24/7 emergency service. We're equipped for short or long distance transport for single or double
Towing
Flatbed, medium duty or light duty
Commercial towing
Residential towing
Abandoned vehicles
Recovery
Fenced vehicle storage
Authorized police and private tow away
Shed hauling
Winch outs
Local and long distance hauling
Single car or two car hauling
And more!
Roadside Assistance
Lockout services
Tire changes
Fuel delivery
Jump Starts
Battery service
On-site electrical testing
Recovery
Need a new pre-owned vehicle? Browse a wide variety of options on our lot at A Plus Auto Sales. We have a wide selection of cars, trucks, and SUVs for you to choose from, and they all come with very reasonable price tags.
Every vehicle that comes into our lot is thoroughly inspected and tested by professionals who have more than 20 years of experience. They know how to look for trouble areas and safety issues on all kinds of automobiles. Pick from numerous vehicles
Car or truck, van or SUV, we regularly carry numerous types of foreign and domestic vehicles for you to choose from. While all of our vehicles are sold as is, meaning that they don't come with a warranty, they have been inspected for safety. Save big by making a smart choice
Be kind to your bank account by coming to A Plus Auto Sales for your next car, truck, van, or SUV.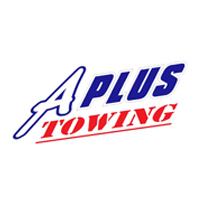 ---