Hartford Steak Co Tavern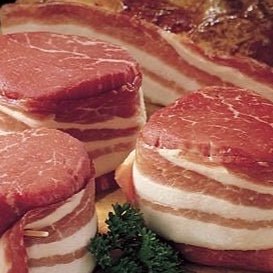 Family owned and operated, the Hartford Steakhouse Tavern opened in 1997.
The business concept sprang from a family restaurant tradition that evolved around a simplistic menu with an exceptional value. The tradition reaches back to the 1920's when our great grandfather sold Frank's burgers for a nickel in Huron, South Dakota.
Today, in Hartford and Vermillion, we serve a filet mignon dinner during the week, and a prime rib dinner during the weekend. With our "one item menu," the idea is not to overcomplicate things.
The straightforward menu makes ordering your dinner easy, eating the meal easy, and the price is easy on your wallet. We keep it simple. Similarly, you keep it simple and not overthink it.
We strive to offer a hearty, homemade, helluva-value steak dinner, and we hope you enjoy!
Find us on Facebook for updates.
---