Let Precious Pets Help You Keep Your Pet Healthy And Happy!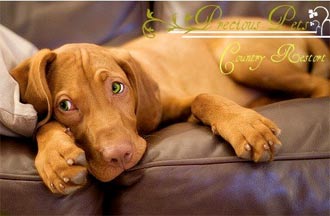 Precious Pets is a locally owned company that has been in business for over 20 years. We have offered grooming services for all 20 years, premier boarding services for 13 years, and day-care and behavioral training for the past nine years.
Our groomers are up to date with the latest styles and techniques. We take pride in making sure every dog and cat that walks out our door looks just the way they're supposed to and just the way the clients want them to.
Our boarding facility is located on 11 acres in a beautiful setting out in the country, just minutes away from Sioux Falls between Harrisburg and Canton. We shuttle to and from our salon in Sioux Falls for your convenience, and there are multiple pet discounts if you have more than one dog or cat.
Keep your dog from being bored at home by bringing them to our doggie day-care! Your precious pet will be a tired, but happy pup after a day full of fun, exercise and friends at day-care.

Your precious pets are our valued clients, and we want them to enjoy their experiences with us.
---