A Customer Testimonial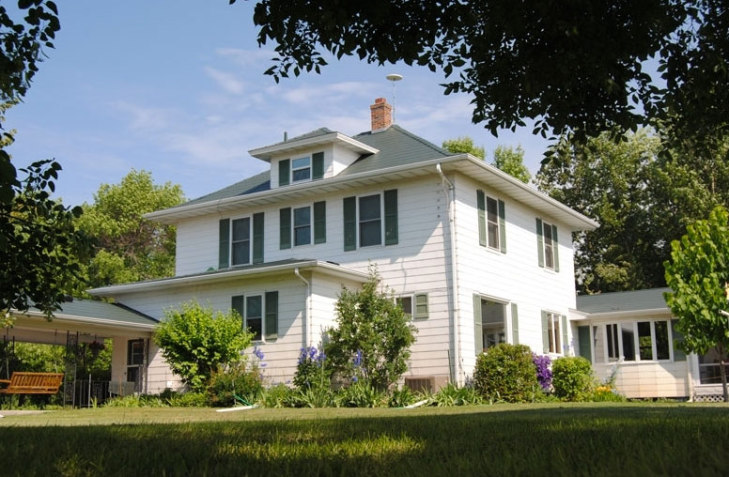 Dear Mr. Halverson,
Ron Fokken prepared us for the dramatic difference that ABC Seamless siding would make on our home. However, he did not prepare us for your most excellent installers.
We were impressed with Jeff and Terry's professional approach to the task, but we were even more impressed with their passion for your company and its products. They both brought with them each day a cheerful attitude, and were always considerate of our questions as the work progressed.
We want to commend Jeff and Terry for the excellence of their work, their professional conduct and their dedication to your products and company. We would also like to commend you for having people of this caliber working for your and your entire staff.
Sincerely yours,
Jerry Nichols
Seamless Steel Siding, Roofing, Gutters, Soffit & Fascia & More from ABC Seamless
Since 1978, ABC Seamless has proudly installed durable, beautiful seamless steel siding and steel home products on countless homes throughout the United States. We know homeowners want and need quality home siding. But there's something that makes us quite unique: We have the home siding without the QUACKS!
Compare our product to even the finest vinyl siding and see the difference. Vinyl typically comes in lengths of 12 feet. On most homes, that means an average of 150 ugly seams open to moisture, insects, dust, and future problems. We custom cut our siding to the unique dimensions of your home, ensuring a perfect, seamless fit.
We use heavy-gauge, hot-dipped, G-90 galvanized steel in our siding. It's thicker and stronger than our competitors' steel siding, and superior to nearly all other siding materials. It won't crack, warp, or peel. Steel also minimizes expansion and contraction with diverse temperature changes. And our siding doesn't need to be painted, scraped, or replaced like vinyl, fiberboard cement, and wood siding products. ABC Seamless siding is completely customizable and comes in an array of colors. Plus, we've never discontinued a style or color, so you can always reorder your siding for future projects. We even have steel log siding, which can give your home a rustic look without the maintenance of wood logs.
In addition to seamless steel home siding, we offer steel roofing that provides maximum resistance to impacts, harsh weather, and high winds. And our high-capacity seamless steel rain gutters and downspouts seem to disappear as they blend in to your home's exterior. Add our beautiful all-steel soffit and fascia for the finishing touch and get even more protection against wind and water damage.
Durable Steel Products, Energy-Efficient Home Windows, Iron-Clad Warranties, Solid Gold Reputation – That's How ABC Seamless Rolls
At ABC Seamless, our goal is to protect one of your most important investments – your home. Along with our steel home products, we also install ENERGY STAR-certified home windows and patio doors, helping improve your home's energy efficiency and curb appeal.
And we do it all. When you have our home products installed, we don't send out just any contractor. Our own experienced installers perform the job. They'll make every effort to go the extra mile to ensure your satisfaction. And for even greater peace of mind, we offer a lifetime, transferable, limited warranty on our products.
Contact ABC Seamless today for more information about our steel siding, energy-efficient windows, metal roofing, rain gutters, soffit and fascia, and other products for your home. Ask about our affordable finance options, too, for qualified homeowners
---