Glass That Makes Life Easier
My wife and I started Certified Auto Glass in May 2005. We both grew up in South Dakota. I'm born and raised in Sioux Falls and my wife grew up in Delmont. We are blessed with three terrific kids.
Over the years Certified Auto Glass has grown but my philosophy has remained the same - Quality products - Quality service. Our store is located at 29th Street and Minnesota Ave. We have a comfortable and inviting waiting area with wifi, tv, beverages and fresh warm popcorn. We offer many services in addition to chip repair and windshield replacement. We hope you'll stop by!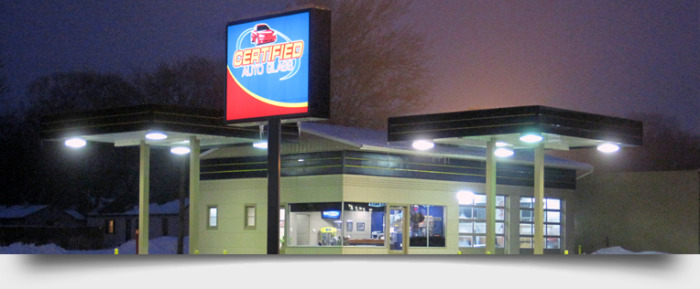 Glass That Comes To You
Our mobile glass service is the most convenient way to get your car or truck's windows repaired or replaced. Ask about our windshields for only $135!
Locally Owned & Operated
Because we're locally owned and operated, you'll always be treated like the friend and neighbor you are.
We're on the corner of 29th St and Minnesota at 2023 S Minnesota Ave.
Open: Monday - Friday 7:45am to 5:30pm.
Make Your Home Beautiful
Get great glass that lets natural light into your home but keeps the elements out. Our high quality glass is perfect for your beautiful South Dakota home!
---