JJ's offers competitive pricing
and a pleasant shopping experience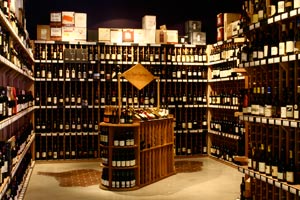 JJ's is a locally owned and operated retail store that specializes in premium and super premium beer, wine and spirits. Competitive pricing, aggressive and innovative marketing and a large and ever-increasing selection of products has put JJ's at the top of independently owned Sioux Falls retailers in the fine wine and spirits industry.
JJ's has been voted in the top 5 of Sioux Falls Local Best for the past 13 years .
We pride ourselves on building relationships with our customers by providing the kind of information and pleasant shopping experience that you would expect from this type of establishment. It is the development of and commitment to those relationships that will insure our continued success.
Hours: Mon-Thurs 10 am - 10 pm
Fri-Sat 10 am - 12 am
Sun 11 am - 8 pm
---