Get the Confidence of a Michaels Fence
Michaels Fence was founded in Sioux Falls in 1971 by Bill Michaels and George Michaels. Bill was an owner, manager, accountant, salesman and installer (to name a few of his titles). Today, Michaels Fence is run by the next generation in the family, Corey and Paul.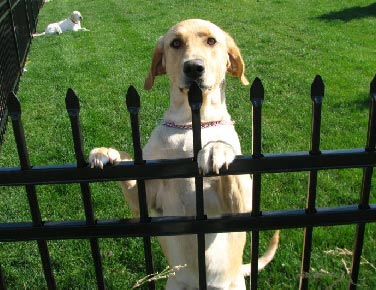 Over the years, we have seen many changes, but the company practice of providing our customers quality products with expert installation and craftsmanship, has stayed constant. Michaels Fence has developed into a well-respected company in Sioux Falls and the surrounding areas because of the commitment to all of our customers, new and old.
Whether you want a fence for security, privacy or beauty, you can have us professionally install it or purchase the materials and do it yourself. We offer all types of commercial and residential fences, including chain link, cedar, ornamental iron, vinyl, and underground dog fences. We also carry other products like heavy duty kennels and cedar stains for your fence or deck.
To set up a fence estimate or to have any further questions answered, you can reach us by phone at (605) 336-7886. Please feel free to stop in to see our showroom, no appointment necessary.
Office hours through the building months:
7 a.m. - 5:30 p.m. Mon-Fri
*For winter hours, please call our office.
---