Quality Fencing Solutions
About Us
American Fence Company: Four Decades of Business Equals 200 Years
American Fence Company of Omaha has been providing quality fences for over 50 years. Home owners, contractors, engineers and architects throughout Omaha have come to rely on our breadth of experience and services. We are Omaha's Fence Contractor of choice. American Fence Company is one of Nation's leading residential and commercial fence contractors.
It's All About Our Huge Inventory.
Selection is a huge factor when shopping for anything. American Fence Company of Omaha is proud to say we have the largest inventory of fence products in Omaha and surrounding communities.. How large? How about thirteen acres of products! With mountains of PVC, wood, iron and chain link, we're pretty sure you'll find your perfect fence. We are open to DIY customers and those that want to use our contractor Aegis Majestic Ornamental Fence services.
We're In Your Back Yard.
We have to have a huge inventory because we serve a large area. We staff offices in Omaha, Lincoln and Grand Island, Nebraska; Des Moines, Iowa; Sioux City, Iowa; Sioux Falls, South Dakota; Rapid City, South Dakota; and Rochester, Minnesota. We don't mind traveling to assist you, having completed projects from North Dakota to Texas; Colorado to Illinois. In have residential fences in Millard, Elkhorn, Gretna, Papillion, La Vista, Bellevue, Council Bluffs, Blair, Glenwood, Plattsmouth, Ralston, Arlington, Ashland, Greenwood, Avoca, Carter Lake, Eagle, Dunlap, Louisville, Bennington, Fort Calhoun and Boys Town. American Fence Company is Omaha's leading residential fence contractor.
We've Got You Covered
American Fence Company of Omaha provides fencing for every conceivable application. Because of the surprising breadth of choices this industry offers, we have three distinct and service-oriented divisions: Material Sales, Commercial Contracting and Residential Installation. We are Omaha's Fence Contractor of choice.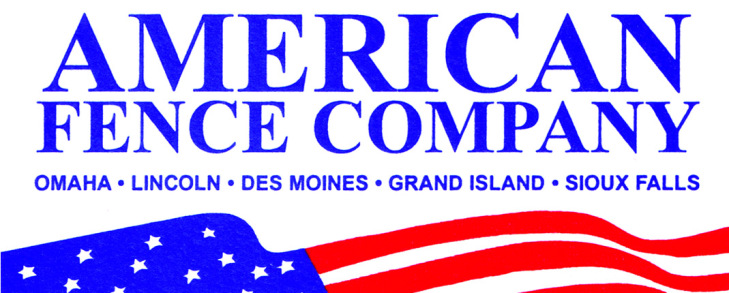 ---