Go Green and Build Your Dream Home
COMMITMENT
At Paul Fick Homes, Inc. the commitment to our customers is to deliver a custom designed, quality built home at an affordable price. This commitment to quality starts with Paul Fick, founder and owner, and is reflected in the high standards he sets for himself and his crews. These high standards have resulted in numerous awards including 22 Sioux Empire Parade of Homes awards. Style, function and quality have satisfied hundreds of new homeowners over the past 25 years.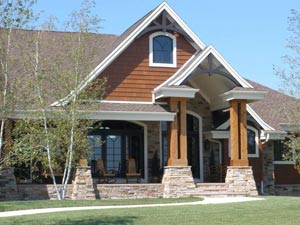 QUALITY
From start to finish, Paul Fick Homes provides carefully chosen building materials that will help add years of carefree living to home ownership.
SERVICE
Paul and his employees are there to help you every step of the way; from design/layout to choosing colors and textures, to addressing your questions and concerns during the actual construction process. We are your one-stop, quality home builder.
ENVIROMENTALY CONSCIENCE Greenbuild HOME
Paul Fick homes are built to the NAHB green standards. This assures the customers a quality built home that used environmentally friendly products and techniques. Going green will save you green.
SATISFACTION
Commitment to building you the home of your dreams.
Quality and innovation within your budget.
Timelines for a project done to completion.
Service provided by a knowledgeable and friendly staff.
It all adds up to a home, your home; where the homeowner is proud to say "it's mine."

---