You'll Find Tires And Much More At Manley Tire Service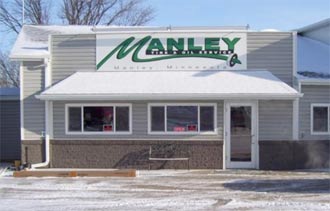 Welcome to Manley Tire Service
Here at Manley Tire, we strive to provide our customers with fast service combined with fair pricing. We also strive to give our customers the best advice and service every day. All together, that is our company's unofficial mission statement!
We have a large selection of tires in stock, and we are partnered with many different suppliers to get non-stocking tires as quickly and as inexpensively as possible. We buy in large volume so our suppliers are able to offer us their lowest prices, and we pass those savings down to you. Our shop has some of the latest in tire-changing technologies, giving us the ability to work on everything from Ford Escorts to Ferrari 360s, from El Caminos to F750s, from lawn mowers to combines, and from snowmobile trailers to semi trucks and trailers.
We admit that we are in an unusual location, but we make up for that with everything mentioned above AND with our "no appointment, first-come, first-served" tire service.
Tax time is Tire time. It is a great time to improve your vehicle with a new set of tires. Give us a call, send us an email, or stop by and let us show you that we are definitely worth the short drive out to our store!
We repair tires and sell many brands of new tires. We do light and medium mechanical work. We also have an agricultural service department for new, used, and repair work on tractor tires.
We have a few claims to fame over here at Manley. We are perhaps the tiniest "town" in Minnesota. Trudy's baked goods, free to the customers, are also quite famous (see some of her RECIPES here!) We are also famous for our speed: come down and see us get things done at a run.

Check out our NEW Mobile Tire Changing Bus!
Do you need a set of 4 tires and live within 25 miles of Manley Tire but don't have time to stop in? Let our Mobile Tire Service truck come to you!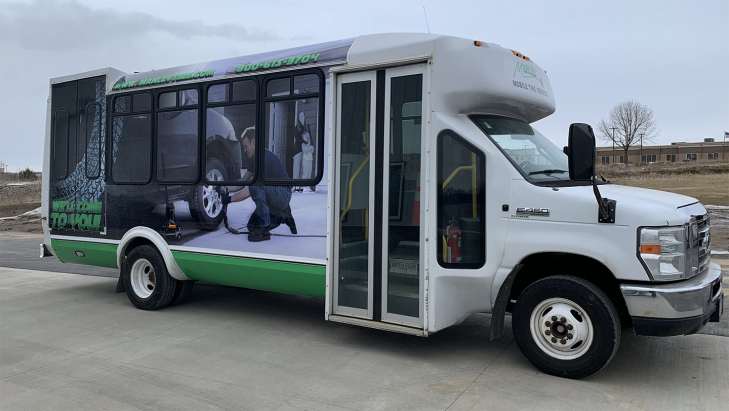 ---