Get Our Bid...You'll be Glad You Did!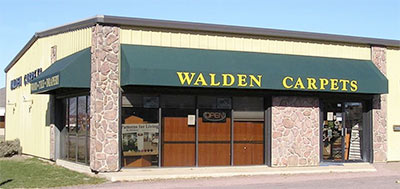 Walden Carpets has been the premier supplier to fashion- and price-oriented contractors and decorators in the Sioux Falls area for over 40 years. From the most glamorous penthouses to the most affordable multi-family units, from schools and churches to museums and casinos, Walden Carpets professionally installs and confidently stands behind hundreds of projects a month.
Originally selling primarily to builders, Walden Carpets has opened their "cost plus" approach to everyone that dreams of beautiful floor covering that won't break the budget. Anyone contemplating a flooring project can look forward to the personalized service and volume discount that is the every-day standard at Walden Carpets.
Value for everyone
With three generations of Waldens working together, a knowledgeable, friendly sales staff and installations overseen by a certified master installer, we look forward to helping your next floor covering project look better and cost less than you ever imagined.
---