The Ultimate Ice Cream Experience
Ice Cream | Cakes | Shakes | Birthday Cake - the Way You Want It!
For more than 30 years Cold Stone Creamery® Sioux Falls, SD has been serving up the finest, freshest Ice Cream Creations™, Cakes, Shakes and Smoothies. We use only the highest quality ingredients and mix your custom Ice Cream Creation on our frozen granite stone.
Did you know our Ice Cream is hand-crafted and made fresh in every store? It's true! We are proud to serve you our super-premium Ice Cream, churned from the finest ingredients and mixed to order on our frozen granite store with your choice of Candy, Cakes, Fruits or Nuts.
Skip the line and order your favorite ice cream Creation, ice cream cookie sandwiches or ice cream cupcakes online for pick-up or delivery. Cold Stone Creamery also has specialty cakes for every occasion. There is always something to celebrate, so stop in at Cold Stone Creamery Sioux Falls, SD.
Order Cold Stone Creamery Online in Sioux Falls, SD for pick-up or delivery.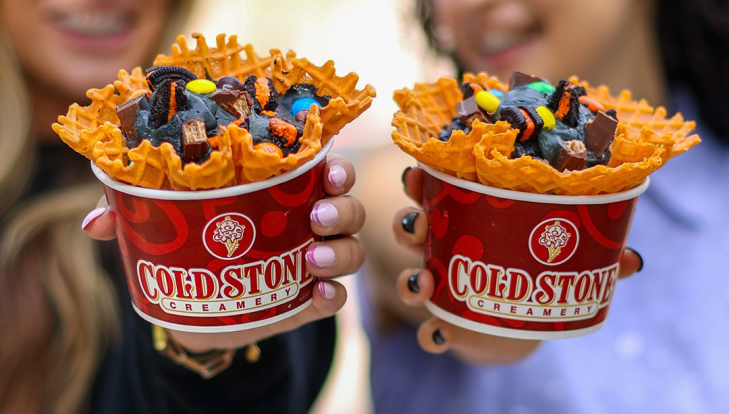 ---