Anderson's Pest Control (APC) - formerly Truly Nolen
SAFER, FASTER, SMARTER Pest Control for Sioux Falls
Formerly Truly Nolen Sioux Falls, we have a new name and the same great pest control service. We are excited to continue to serve the Sioux Falls area with the best pest control service possible. Get pest control you can trust, satisfaction guaranteed and have all your pest control needs serviced professionally. from your Sioux Falls home.
Locally Owned & Operated
Anderson Pest Control is a Sioux Falls owned and operated pest control service with a combined 45 years of pest control experience. We have 4 pest technicians and a full-time office manager (also an owner) who answers all calls as they come in.
High Quality Pest Control Service
Our experienced, trained and licensed pest control technicians will get rid of your pests. We strive to solve the pest problem the first visit, but some pests require additional treatments. If you need us to come back, we schedule these in a timely matter.
Satisfaction Guaranteed
We guarantee our services. We want you to be happy with our service and live a pest free life. You can count on Anderson's Pest Control in Sioux Falls to handle all your pest control needs. Schedule your free pest control inspection today.
APC's PEST CONTROL SERVICES
Pest Control Services- We have the experience and we love bringing environmentally responsible and affordable pest control to our neighbors. Our experts are trained to treat all of the bugs. Free inspections!

Bed Bug Control- Bed bugs are parasites that are commonly found in sleeping areas of homes, hotels and more. They feed off of animals and humans at night as they sleep. They are the real world travelers.

Rodent Control- Rodents breed like rabbits so time is always of the essence. Hearing scratching in your walls? Seeing small droppings? We are your best solution to getting rid of your rodents. Call for free inspection.

Ant Control- Ants are social and live in large colonies. These colonies can consist of millions of ants. Our ant control will identify the species, target the forging and treat your problem. Schedule free inspection.

Cockroach Control- Cockroaches are commonly found near trash cans, kitchen, walls or other places like electrical outlets. These extremely resilient pests are found year around and can quickly become problematic.

Termite Control- Termites do not belong in your home or business. Our termite control offers you peace of mind. We are thorough with our treatments to ensure the protection of your home or business.

Spider Control- Spiders in your home can be a sign of a larger pest infestation, and their building of webs indoors can prove to be a nuisance for most homeowners if left untreated.

Bee & Wasp Control- Bees and wasps are important part of our ecosystem, but in the wrong place at the wrong time, they can become a serious problem. Let our trained technicians inspect the area free.

Bat Control- Bat inspection services include a thorough examination of your home, looking for possible entry points, signs of bat presence and taking note of damages caused by bats.

Earwig Control- If you have an Earwig infestation in your home or business, We are the best service to call in the Sioux Falls, SD area. Our experienced, trained and licensed technicians are ready.

Fly Control- Our goal at Anderson's Pest Control is to help you quickly, conveniently, and cost-effectively live fly free. Our experienced technicians will provide the best fly control in Sioux Falls, SD.

Mosquito Control - We want to remove and prevent mosquitoes from you, your friends, outdoor space, pets and more. We have the options to protect and prevent mosquitoes at your home or business.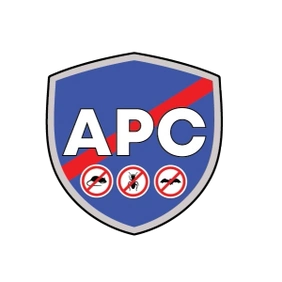 ---