A Travel Service Dedicated To Serving You
Sioux Empire Travel LLC is a full-service Travel Agency founded on community and Midwestern service and values. Sioux Empire Travel calls Sioux Falls, South Dakota home, but our clients live all across the US.
Do you ever find yourself overwhelmed by all of the travel choices and details? From start to finish, our ultimate goal is to work closely with you and to get to know you better! That way, we can give you that perfect travel experience. We are excited to learn more about your previous travel history, as well as your "bucket list" adventures for the future!
We start with a blank slate on each vacation proposal and we build the itinerary based on your needs and budget. We recommend destinations and places that we believe you'll enjoy the most. Our talent and skills are found in the details, making sure your experience is stress-free and enjoyable from start to finish!
What the locals are saying:
"Tyson is so helpful and patient! My friend and I ran into an issue with our booking on Delta Vacations and he was so patient and understanding. He walked us through what to do and how to handle the customer service at Delta Vacations! I cannot recommend Sioux Empire Travel enough! 15/10 will book again." - Sarah S.
"We highly recommend SET!! Everything went smoothly from the beginning and Tyson was quick to respond. Highly recommend- especially how little we stressed about planning any of it! Definitely will be using their service in the future!" - Kristina E.
"Tyson did an amazing job plan my family's vacation!! I had a long checklist of must haves and he found us the perfect resort. My 16 year old son and 11 year old daughter had a blast. Top notch travel agent...thank you so much!!!!" - Brenda H.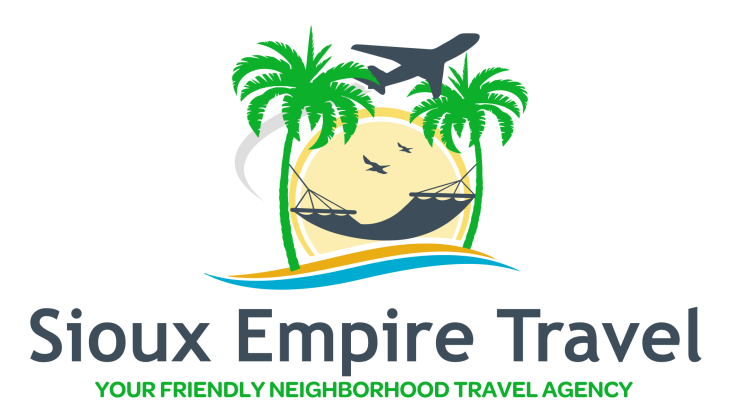 ---