Your Pet Deserves the Best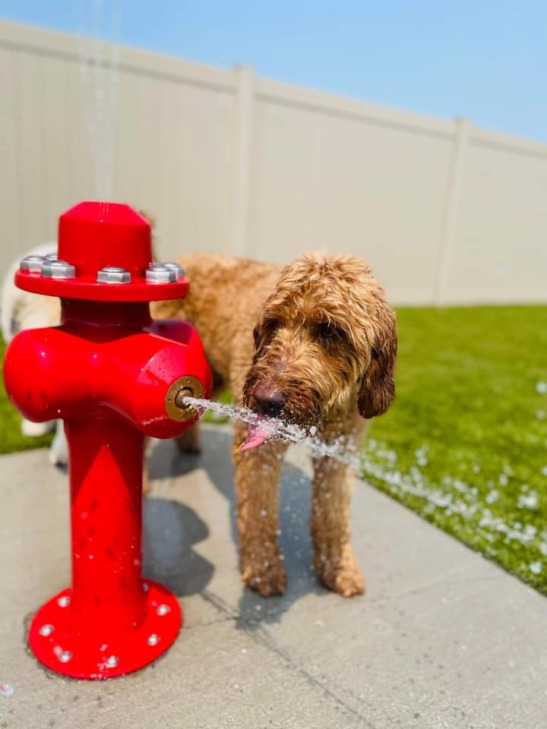 Treat your furry family members to a luxurious stay at our restory, complete with state-of-the-art facilities like an HVAC system, specially designed kennels and floors, and personalized care second only to your own.
Facility Features
• HVAC system that produces near-hospital-grade air quality, dramatically reduces airborne germs, and improves the facility's overall scent
• Nonabsorbent epoxy floors, sloped toward in-floor drains in every kennel room for easy cleanup
• Safe, effective, bleach-free cleaning using state-of-the-art products
• Watertight seals between each kennel to prevent leaks and cross-contamination
• PetCams (in every VIP room) that allow you to watch, talk, and give treats to your pet
• 1,400-square-foot nonslip indoor playroom
• Bone-shaped pool
• K9 Grass, made with exclusive flow-through backing, dense blade structure, and antimicrobial protection
• Cat Condos, designed for the most picky of felines. These condos feature all the luxuries your cat deserves!
Services
• Boarding - voted #1!
• Pet Training - voted #1!
• Grooming
• Daycare
• Training Classes
Paws Pet Resort also donates a portion of its proceeds to charitable organizations. The first is Mission Haiti, a Sioux Falls-based non-profit that holds a special place in our heart. The second organization is Partners World Wide, and the other two spots rotate quarterly.
Locals Love Us!
"We had our dog in their kennel over the weekend. They had a sprinkler and ice cream party and even took a picture of our pup at the event! So great!" - Beth R.
"They are so amazing with my dog, and he loves every visit! I feel 100% at ease bringing my dog to them. So wonderful!" - Jamie F.
"I was hesitant about taking my dogs to stay somewhere, but I was assured that Paws Pet Resort was the best place to go. The staff sent us pictures and videos via text while our dogs were staying with them, and we loved this! Our dogs stayed together the whole time and they were let out so play in the back yard and inside as well. When we picked them up they seemed really happy, they were clean and did not smell at all, and we will definitely be bringing them back here!" - Abby T.
Book your furry family member's stay today!
---