You'll Feel Right At Home At R Scrapbook Store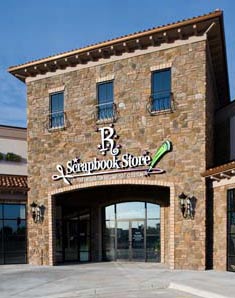 R Scrapbook Store is pleased and proud to be your scrapbook store provider. We work hard at providing all the latest and greatest supplies under one roof. Our goal is to have a wonderful, friendly store where you are able to come and feel at home. Some of our services include:
* Open workrooms available for your use at no cost whenever the store is open
* Tables with outlets in them to use for your tools
* Lounge area to relax and take a break.
* Kids' play area
* Gift cards
* Great classes
* Special events, (birthdays, private parties, showers, etc.)
Whether you come to the store to shop for supplies, or work in our state-of-the-art workroom, please know that you are welcome. Our talented and outgoing staff is here to assist you with all your scrapbook needs. We hope every customer knows they are special to us when they enter the store. If you have never visited "R" before, you truly must take the time to visit us soon. We love to make new friends.
Ronna and "The Crew"
---