READY TO HAVE YOUR BEAUTY CAPTURED BY ELEGANT PHOTOS?
WHO IS CHRESSIE?
I'm a born and raised South Dakotan who lived in Sioux Falls but now resides in Tea. I've had many titles over the years, but my favorites are a mother, a daughter, a sister, and a photographer. I took up photography in late 2018, as a way to express my creativity when not working at my full-time job as a financial crimes analyst. I started out doing many kinds of photography, from newborns to weddings, to family sessions and boudoir. Boudoir has always been my favorite kind of photography, as a woman myself who has had self-confidence issues, it truly is a confidence booster. I like having my clients see how beautiful they really are, and about making them feel comfortable throughout the process.
Before photography, I received my cosmetology license in late 2011. Although I no longer work in the cosmetology field -- I learned a lot about styling, colors, and makeup which has helped with my photo sessions. I have hand-picked my hairstylist and makeup artist because I know they provide quality work and remain professional.
"ONE OF THE BEST THINGS THAT EVER HAPPENED TO ME IS THAT I'M A WOMAN. THAT IS THE WAY ALL FEMALES SHOULD FEEL."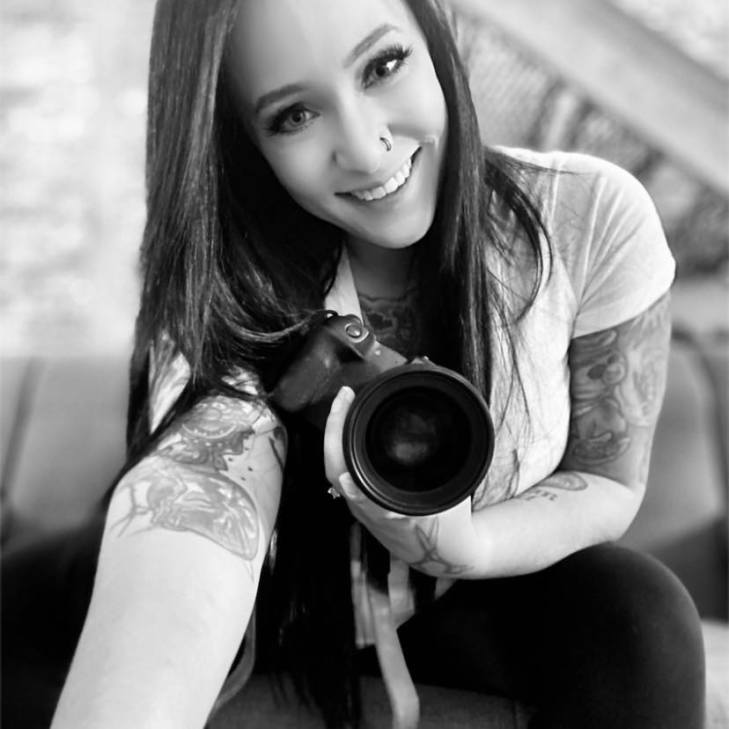 ---